A statement from President Tim Sands on the Climate Action Commitment
November 8, 2019
From VT News | November 8, 2019
To the Virginia Tech community:
The sense of urgency surrounding climate change is increasing throughout the world, the nation, and our community.  I believe climate change represents one of the world's most pressing problems and as a global land-grant university, Virginia Tech has a duty to respond.  We have long been a leader in seeking a sustainable society, with the university's original Climate Action Commitment endorsed by the Board of Visitors in 2009 and revised and reaffirmed in 2014.  It is time to update and renew our commitment with that same mindset of urgency and leadership.
I have asked Senior Vice President and Chief Business Officer Dwayne Pinkney to assemble an ad hoc committee to review our progress and propose an updated climate action commitment.  The committee will include faculty experts engaged in teaching and research on climate change, energy policy, and energy economics, along with representatives from Facilities and Operations, the Energy and Sustainability Committee of the Commission on University Support, and students.  Student representatives will be encouraged to assemble a larger advisory group to provide information, concerns, and questions to the ad hoc committee. The committee's recommendations will proceed through the university's shared governance process, culminating in presentation to the Board of Visitors for final adoption.  I will ask the committee to complete its work this academic year, with final governance steps during fall 2020.
I encourage everyone in the Virginia Tech community to learn more about our Climate Action Commitment and the positive work we can accomplish when students, faculty, and administrators unite under a common goal. Sustainability is part of the fabric of this university as we pursue environmental quality and stewardship, economic stability and affordability, diversity and inclusion, expansion of knowledge, and the education of future leaders. The university's new strategic plan reflects these values.  When we come together as a community to address common concerns, we can find a path to a bright and sustainable future.  The spirit of Ut Prosim (That I May Serve) will assure that our commitment is realized.
Sincerely,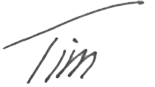 Tim Sands
President, Virginia Tech
CONTACT: